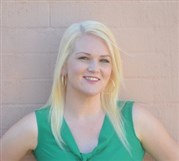 Kylie Ofiu

Expires
Monday, 15 September 2014
Kylie Ofiu - Homeless Fundraising
Hi everyone,
I am so excited to be doing the Canberra Centenary Sleepout. Having been homeless a couple of times myself, with my daughters, this is a cause close to my heart. I am forever grateful for the help and support I had and for the life we now have safe in our home. I know that together we can make a huge difference. Volunteering with St Vincent de Paul, I have seen just how far they make the money go and how even tiny amounts can make a huge difference.
Please support me by making a donation, I would love to raise $1,000. I am doing haircuts, as I am qualified to help raise more funds, but any donations are greatly appreciated.
All donations over $2 are tax deductible and you will be issued with a DGR receipt via email as soon as you make a donation.
Thank you so very much for your support!

Communities@Work
Thank you. With your support, Communities@Work provides immediate assistance to vulnerable and disadvantaged people experiencing hardship and empowers people to create better futures. For more information, please visit the Communities@Work website.
FUNDOMETER
Target
$1,000
Raised So Far
$570
Biggest Supporters:
Anonymous: $75.00
Kylie Ofiu: $50.00